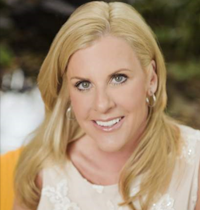 Ella Marie Koscik
Founder & CEO
Ella Marie Koscik is owner and Chairperson of the Board of MDI Group, a premier IT staffing solutions firm. With over 20 years of industry and leadership experience, Ella oversees the nationally recognized success, growth and profitability of the $50M company with 120 clients nationwide, 75 internal employees and hundreds of technology workforce consultants working throughout the country. As Chief Executive Officer from 1994-2012, Ella successfully founded and grew MDI Medical and MDI Finance and Accounting Solutions through leading the acquisition of each business. Her vision and leadership enabled MDI Group's revenue to increase from $10M to more than $80M within 14 years. During this time, she also spearheaded MDI Group's organic expansion into major markets across the nation. Ella was named Chairperson of the Board in 2012 where she currently oversees the continued success and strategy of MDI Group today.
A native of Pittsburgh, PA., Ella attended Clarion University after graduating from Plum High School in 1983. She is recognized with over 50 industry, community and philanthropic awards. Her company is consistently ranked among the top places to work and top women-owned companies in the nation. For 7 years, Ella was one of 3 women elected to represent over 35,000 certified women business owners by serving on the National Board of Directors for Women's Business Enterprise National Council in Washington, DC.
Ella's passion for philanthropic work propelled her to create The Ella Marie Foundation in 1998. The Ella Marie Foundation supports many organizations and causes, specifically working to help women and children in need.