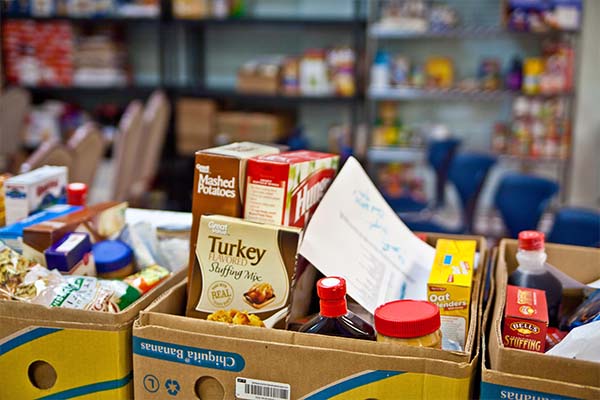 The Ella Marie Foundation has been working with the  St. Joseph Food Pantry, a local charity dedicated to helping working poor families receive food through donations, for the last three years. Recently when the pantry's outdated computers crashed, the Ella Marie Foundation stepped in and donated new equipment, including multiple updated laptop computers. An MDI Group employee, Lyle Sawyer, donated his time and expertise to the pantry and helped set up their new computers, ID scanning system and software. The Ministry Head, Barbra Gordon, said, "It was like watching the birth of a baby" as she watched her new system being installed.
The new computers and ID scanning system will help the food pantr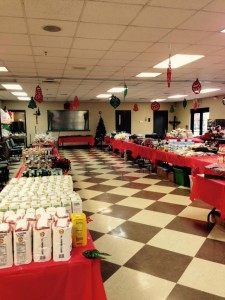 y continue their effective and unique tracking system. The ID scanning system shows a family's information and whether or not they are eligible to buy food that day, while also allowing the pantry to track the number of household visits and the number of adults, children and seniors that are served. The computers and software keep a detailed stock of the amount of food available which ultimately leads to the continued success of the Food Pantry. The Ella Marie Foundation, along with Lyle Sawyer, aided the food pantry in their operations and helped them to continue their service to the community.
To find out more information and to find out how to support  the St. Joseph Food Pantry, please click here.
St. Joseph Food Pantry
St. Joseph Food Pantry opened on May 27, 2009. The Food Pantry is a primary gateway to St. Brendan's efforts to help working poor families achieve and maintain stability as they make their way toward lasting self-sufficiency. Clients receive food that we receive through donations from our parishioners, organizations, schools and businesses in the area. The pantry has approximately 200 volunteers who work diligently to provide needed assistance. By helping to keep families healthy and whole, we aim to give them the best possible chance for long-term success.